The latest G7 video summit showed us that even the world's most powerful leaders need to conduct their business via virtual meetings amid the coronavirus pandemic. In the heat of worldwide travel restrictions, government-ordered closures, and mandatory lockdowns, organisations — especially client-facing businesses relying on appointments for their bread and butter —  have started to look into new ways of meeting with their customers as face-to-face interactions are plummeting.
Some of the hardest-hit sectors, such as financial services and high-involvement retail, are facing an unprecedented challenge as their highly skilled advisors sit idle instead of imparting expert advice to clients.  And while in-person meetings will always be a favoured choice for building customer relationships, alternatives such as Pexip virtual meetings can be surprisingly effective and offer a range of benefits on their own, including:
Convenience - People who are ill, disabled, or simply want to avoid human contact as much as possible will prefer to meet with your experts online.

Simplicity - With Pexip Engage, clients can easily schedule and attend a video meeting. Whereas travelling to an appointment often means taking time off work, hiring a babysitter, and finding a parking space, among other worries, setting up and joining a video call is quick and easy.

Less rescheduling & cancelling - Because video meetings are simpler and easier to attend, more people are likely to join in on a call rather than come in for an office meeting, especially considering the current state of affairs.

Business done quicker - Client onboarding can oftentimes take several follow-up meetings. By replacing some or all of these with video meetings, you'll be able to accelerate your onboarding processes and achieve business objectives sooner.

Competitive edge - Few professional advisors have already switched to virtual meetings, meaning you'll be well-positioned to stand out from the crowd as a highly accessible service provider.

The meetings may be virtual but the interactions you have with your clients are very much real. That's why we have partnered with the best-in-class video conferencing platform, Pexip, to deliver you a truly immersive in-call experience.  From content sharing to real-time adaptive composition, our video meetings are as engaging as they're effortless; there's no need to download any software and the attendees can join the virtual room regardless of the platform or device they're using.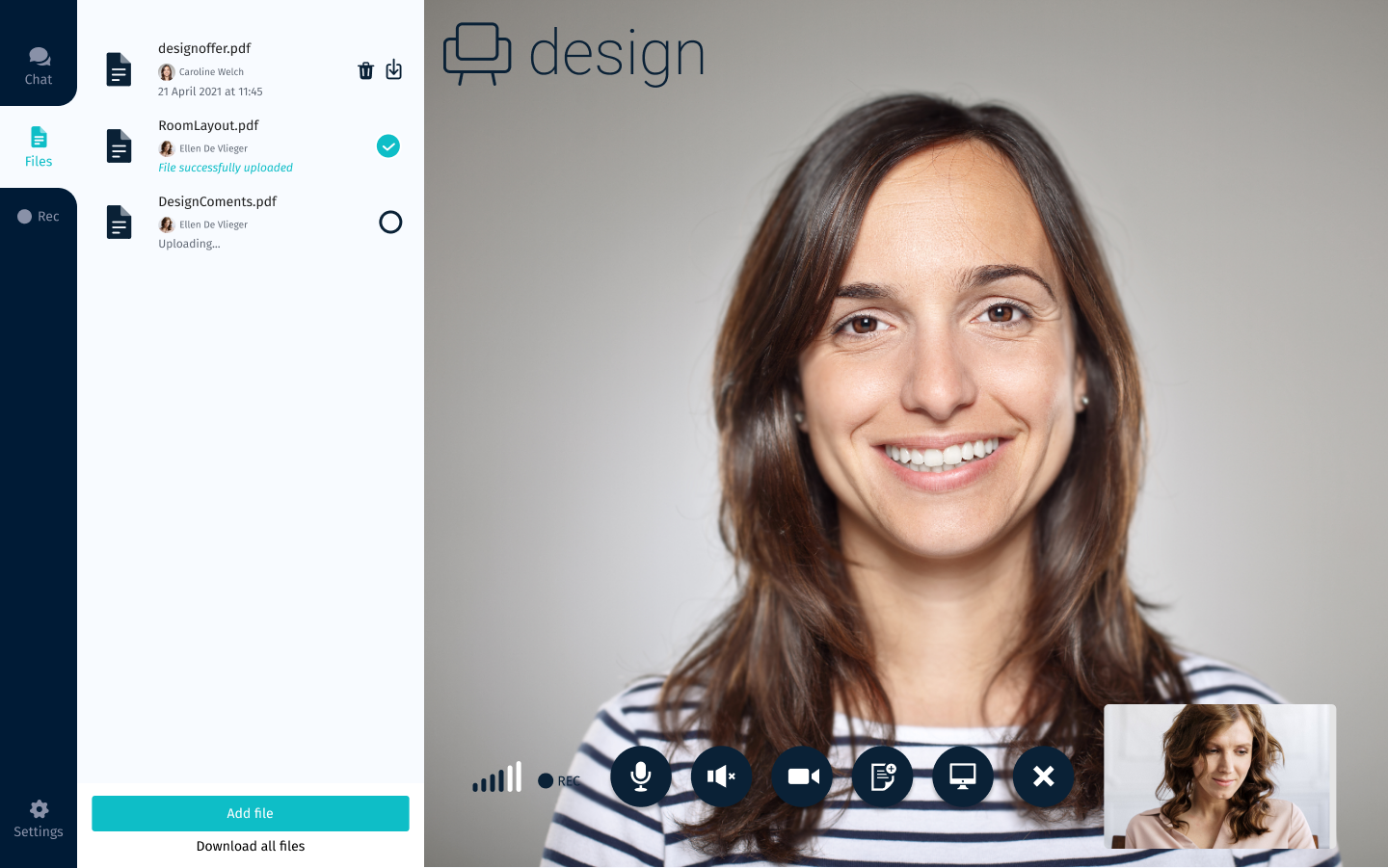 How to Run a Successful Video Meeting: Getting Started with Pexip Engage
Having great technology is one thing; knowing how to use it is just as important. Overall, the way you conduct a video meeting won't be very different to the way you run a face-to-face meeting. Only this time you'll have more time to prepare, as setting up an appointment is single-handedly done by your client. It is him or her that self-schedules a meeting with one of your experts at a time of their choosing. 
Of course, the time your clients choose still depends on your availability — no one will deprive you of your well-deserved lunch break. You're also in control of where and how you meet with your clients. Say you're working from home at the moment and can only conduct meetings by phone and video. Simply toggle the camera and phone icons on for each subject to indicate this is your only way of meeting.  Once you return to your workplace, you'll be able to let your clients know you can now see them in the office or at their address with a click of a button.
As your clients schedule a meeting, they'll also be asked a few important questions (predefined by your team), such as the topic they wish to discuss, the type of meeting they'd like to schedule, and additional information they want you to know about them. Once the meeting has been arranged, it will automatically appear on your main Pexip Engage dashboard. Here, you'll be able to see important details about your upcoming appointments, including key customer information. Make sure your experts leverage this data to build a rapport with your clients once the meeting is underway.
For video meetings, first, make sure both you and your clients have turned on their camera — this way, you'll be able to make your points in a more engaging way while also getting better feedback from the person on the other side of the screen. If they seem distracted or detached, for example, you can pause the meeting to check you're still on the same page. Based on your customer data, set an agenda you'd like to discuss and go over each item in an orderly fashion. It's helpful to use visuals to communicate your points more clearly and running a tailored PowerPoint presentation on-screen can bring a virtual meeting to life. Before you wrap up the meeting, make sure your experts agree to an action plan with your client and ask for feedback on the quality of service they've been given.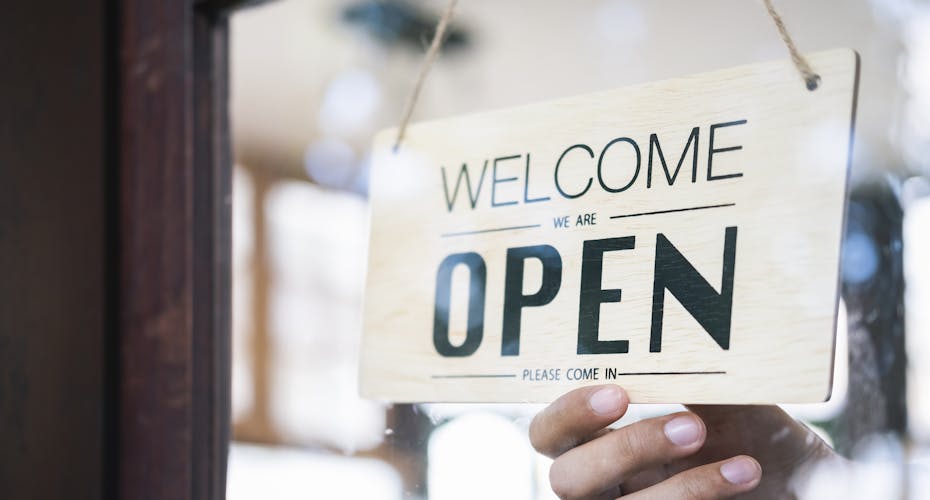 Keep Your Business Up and Running at a Challenging Time
As more and more people are forced to stay at home during the coronavirus crisis, demand for video meetings and online appointment scheduling tools keeps surging. If your business is heavily reliant on face-to-face appointments, you're most likely already looking into ways of shifting your meetings online in an aim to slow the viral outbreak.  Our team at Pexip is happy to assist you in making that transition happen.