Spacing out in-person visit
Shopping at a time when so many people ignore social distancing protocols can be stressful, especially for seniors and those with an immuno-compromised system. Prescheduling an appointment gives customers the ability to avoid large crowds and receive a safer, more personalized shopping experience. They can come in at the exact time of their appointment without worrying about long and potentially dangerous queues outside.

Managing footfall more efficiently
On the other hand, retailers can reap the benefits of appointment scheduling, too. They can stay in control of who goes in and out of their store, ensuring staffing levels match the customer demand. This way, walk-in based retailers that face stern social distancing requirements can make sure they are at or below the number of people allowed to be in the store at once.

Keeping employees safe and prepared
Employees will feel much more at ease knowing they are serving one customer at a time. With an appointment scheduling software in place, not only can businesses keep their workforce safe, but they can also provide them with more visibility into whom they're serving. A store clerk knows exactly what the appointment is about and can tailor the experience to the next customer in line.

Driving smarter, more accurate insights
Looking beyond just the current climate, it's highly likely that appointment scheduling will drive data-driven decision making in the long term. By knowing who their customers are and what they want before even entering the store, businesses can deliver unique experiences through staff allocation and a more personalized approach.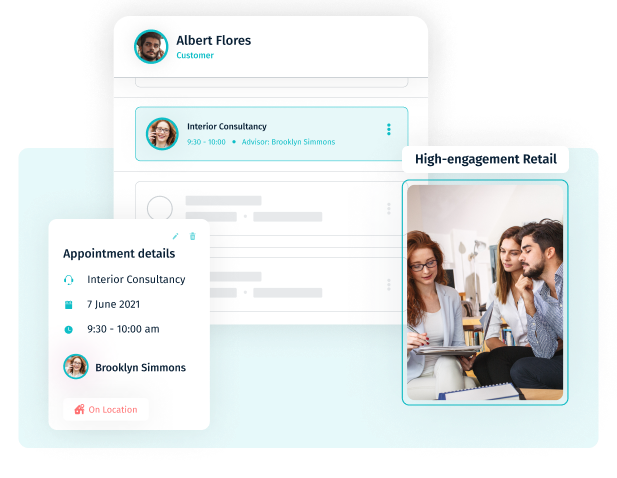 It's clear that the benefits of appointment scheduling extend far beyond lowering contamination risk. Businesses that allow their customers to book an appointment prior to making an in-store visit have an upper hand in engaging their customers in a safer, more meaningful way. If anything, having a time slot all to yourself will make that trip to the nearby store a little less dreadful.